Showcases
One of the reasons for starting and maintaining a framework like Skybrud.Social is that we're using it our selves. As a digital design agency, we're building websites for our clients - some of these websites also focus on social media. Below you can find examples of some of the social media integrations we have made for our clients.
Skybrud.dk
This showcase is not a client website, but our own corporate website. We usually share special moments on Instagram via the #skybruddk hashtag. We also have an extremely awesome lunch, which you can follow almost daily via the #skybruddkfood hashtag.
The most recent images from both hashtags can be found as part of our website. For each hashtag, you can slide through the 20 most recent images.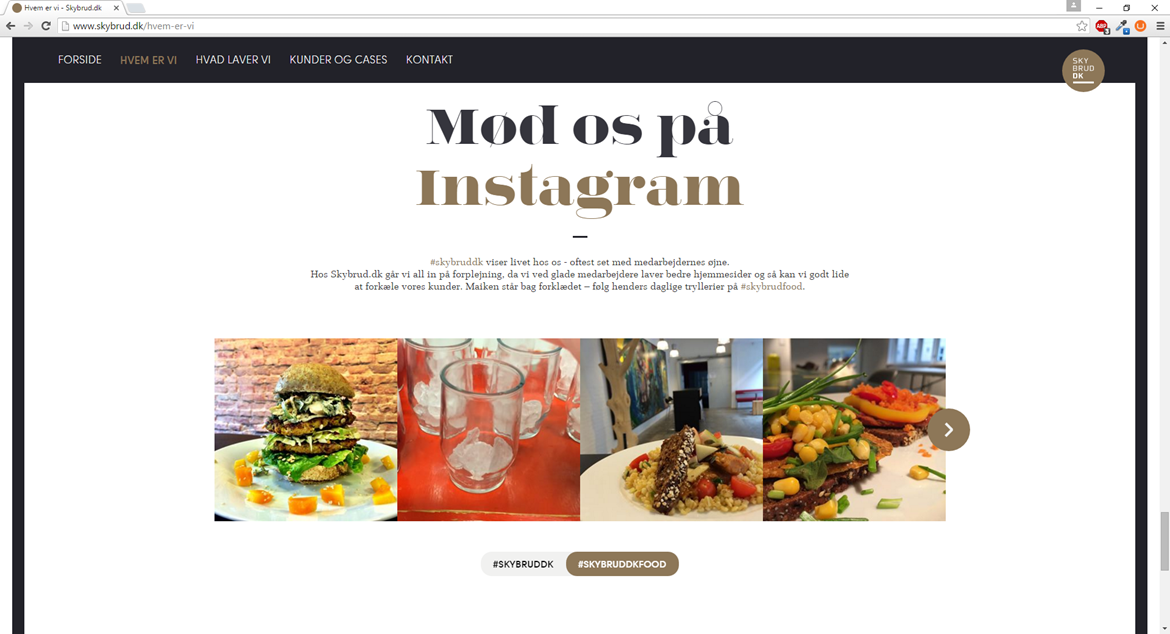 VUC Syd
VUC Syd is an education center located in Southern Denmark. As a part of their website, you can find "Pulsen" (or "The Pulse" in English) - a social wall for what's happening at the campus or in relation to VUC Syd.
"Pulsen" is an aggregation of content from various social media services like Facebook, Instagram and YouTube.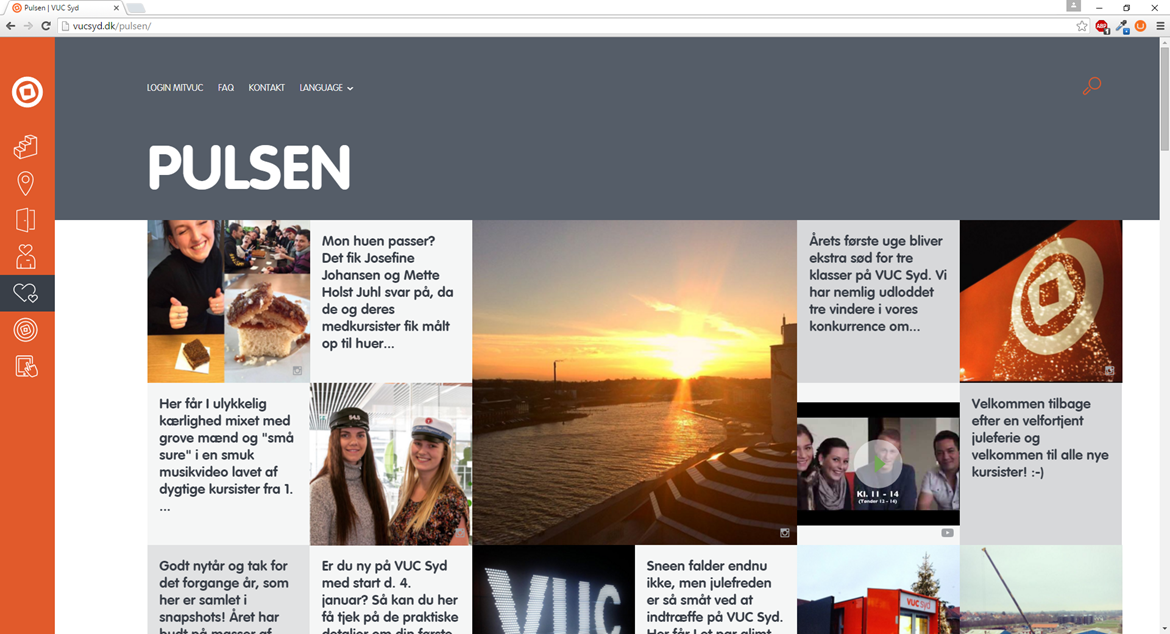 Roskilde Gymnasium
Roskilde Gymnasium is an education similar to an American high school. Roskilde Gymnasium is locally known as "Amtet", which is the focus of the front page of their website.
A large text saying "Amtet" is constructed of Instagram images from the #amtet Instagram hashtag making up the background. The background is active, meaning that an image may be replaced with another image from the collage at a certain interval.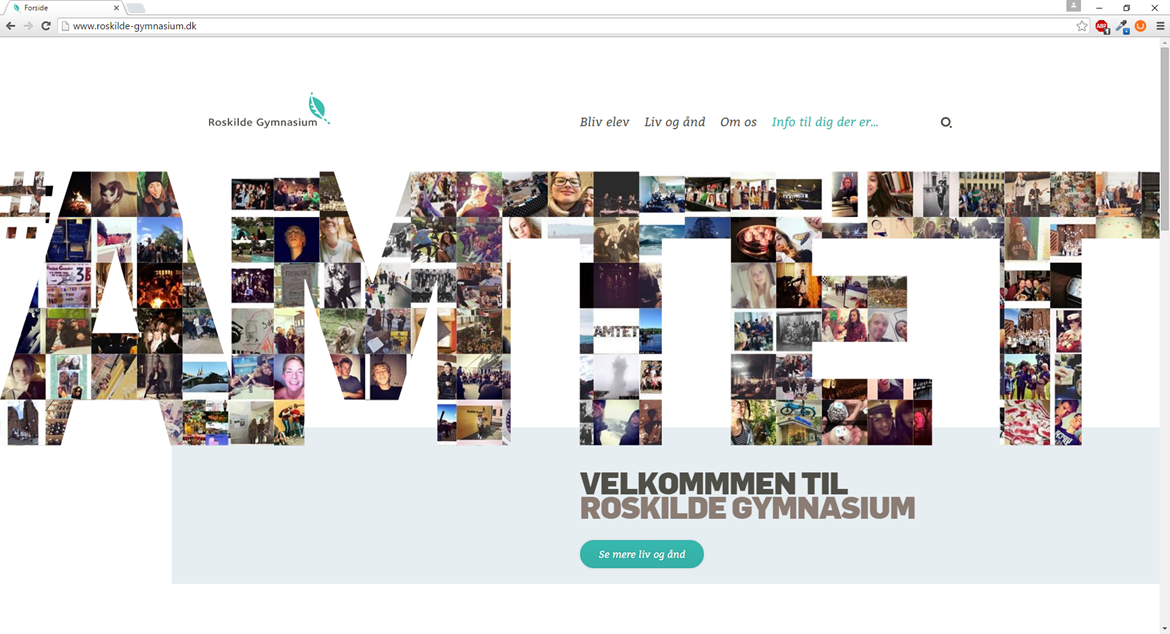 Naturpark Randers Fjord
Naturpark Randers Fjord is a Danish Natural Park located in Jutland around the city of Randers. At the bottom of their index page is a collage of the most recent images of the #naturparkrandersfjord Instagram hashtag.
The website also features a number of highlighted locations - each with a list of Instagram images for that particular location.